Flexjet - Project flexJET converts organic waste into sustainable aviation fuel
The innovative flexJET project diversifies the raw material basis for sustainable aviation fuel beyond vegetable oils and fats to biorheal oil, which can be obtained from a large number of organic wastes. The process provides better economics and improved overall sustainability by processing waste resources near the source and in a perimeter corresponding to waste availability. This is the first technology that uses green hydrogen from waste for refining to maximize greenhouse gas savings.
This project provides clear technical and economic validation by building a demonstration facility on a pre-commercial scale to deliver high quality sustainable aviation fuel. The project validates the novel process chain of TCR® technology, the refining of used cooking oil and bio-oil and the production of hydrogen from synthesis gas, thus developing important alternatives for a sustainable aviation industry in Europe and beyond.
The FlexJET process is scalable and less capital intensive than other processes and can be well integrated into existing infrastructure - for example, on existing biodiesel plants. The combination of regional supply and demand strategies in a circular economy creates a sustainable, cost-effective aviation fuel. As a key factor in the decarbonisation of the aviation sector, it contributes to the objectives of the Renewable Energy Directive in Europe and to achieving the objectives of CO2 compensation and emission reduction for international aviation (CORSIA).
The innovative process in the flexJET project combines Green Fuels Research's SABR technology for the refining of biodiesel from organic waste fats with Susteen Technologies' TCR® technology for the production of bio-crude oil from organic solid waste. The hydrogen for refining is separated from syngas by means of a decentralized technology (pressure swing adsorption) from Hygear. In a first step, used cooking oil is converted to SAF according to the applicable standards (HEFA Route - ASTM D7566, Annex 2). By using hydrogen and process energy from organic waste, the remaining carbon footprint can be significantly reduced compared to previous processes for the production of HEFA aviation fuel. In a second step, a bio-fuel fraction from bio-crude oil is produced by means of the SABR process and tested for its suitability under the applicable ASTM standards.
The project partners:
The project consortium brings together renowned universities and research institutes as well as small and medium-sized enterprises in the field of renewable energies.
Partners from five different European countries include: University of Birmingham (UK, Project Coordinator), Sheffield University (UK), WRG Europe Ltd (UK), Green Fuels Research Ltd (UK), University of Bologna (IT), ETA-Florence (IT ), Fraunhofer Umsicht (DE), Susteen Technologies GmbH (DE), BIGA Energie GmbH (DE), Hygear BV (NL), SkyNRG (NL) and LEITAT (SP). The project is scheduled to run from 2018 to 2022.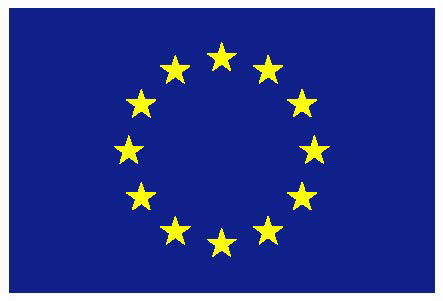 This project has received funding from the European Union's Horizon 2020 research and innovation program and grant agreement no. 792216. The project responds to the topic LCE-20-2016-2017, Enabling pre-commercial production of advanced aviation biofuel.